Virtually Impossible Memory Squares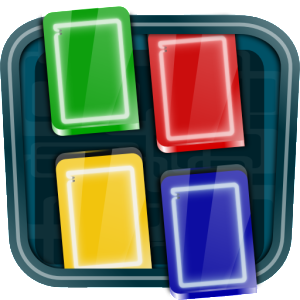 GAMEPLAY
Complete a Virtually Impossible game.
Vibrant colored squares each producing unique hypnotic harmonic tones creating random sequences incrementing one square at a time. Reproduce the correct order of the sequence by pressing each square to complete a difficulty.
Difficulty (1-4): sequence amounts ~ Easy (10), Medium (25), Hard (50), Impossible (100).
Levels (1-6): square amounts ~ 4, 5, 6, 8, 10 and 12
A MUST! Utilize the unlockable boosters to complete each difficulty in each level.
UNLOCKABLE BOOSTERS
Numbers (Complete Level 1 Easy)
Retry (Complete Level 2 Easy)
Next Square (Complete Level 3 Easy)
GOLD
Correctly touch a square EARN GOLD
Complete any difficulty EARN GOLD
Complete any difficulty again EARN GOLD
Collect daily reward EARN GOLD
TIPS
Utilize the gold earned to unlock levels and difficulties, and play boosters.
NEED TO UNLOCK NOW!?!?
No worries, purchase gold to unlock Levels and Difficulties quicker.
Rack up high scores, improve your memory and enjoy this game. Challenge your friends to beat your high score.
PROMO VIDEO